Walk in Shakespeare's Footsteps and Explore His Childhood Home
Enjoy a live display of interactive theatre as you tour through Shakespeare's childhood home. Known to be the place where he grew up and learned to write, this 16th century, half-timbered house is a pleasure to explore.
The house is now home to many rare artifacts that are under the care of the Shakespeare Birthplace Trust. Therefore, this expedition is perfect for anyone who is interested in the layout and running of a traditional 16th century home.
Of course, visitors that are fascinated by theatre or literature will be equally entertained, as the tour communicates how Shakespeare's writing and plays have helped to shape society today.
Located on Harley Street in the center of Stratford-Upon-Avon, only 13 miles from Harbury Fields Farm, this is one historical attraction that shouldn't be missed!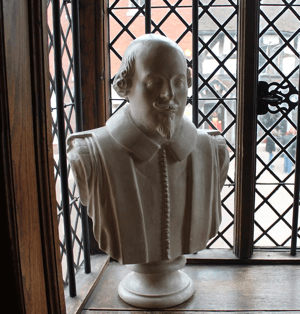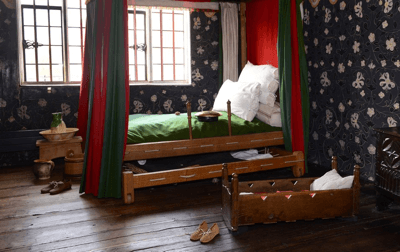 See the room where Shakespeare was born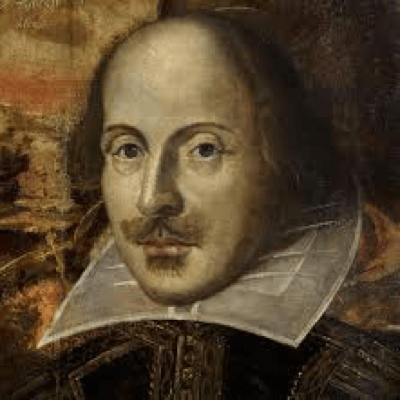 Painted portrait of Shakespeare later in life
Things to See and Do at Shakespeare's Birthplace
Live Theatre
A group of experienced actors interacts with tour guests, involving them in live scenes that would be typical of the time. Acting can commence at your request – and you can even join in!
Historic Talks
Guides in costume will walk and talk you through the history of the home and Shakespeare's family life. Living with his parents and siblings, the residence is sure to have been busy and busting with excitement.
Exhibitions
As you would expect, beyond the house tour there are excellent exhibitions displaying Shakespeare's work. Not to be missed by those interested in his writing style and underlying messages.