Cycling is a great way to explore our local towns and villages.
While it is true that the English roads are becoming increasingly congested, a little research can reveal cycleways and quiet roads that allow you to reach Harbury and its immediate surrounding areas by bike.
Detailed below are our top 5 cycle routes, two of them starting from the caravan park. The first two routes are thoroughly described here, and the latter three are suggested cycle rides with references to help you find their route.
Indirect Route to Leamington Spa
This route is a long diversion to Leamington Spa. It travels via Harbury and Ufton villages with opportunities for visiting shops and pubs for provisions. It also avoids some busy roads and is a great scenic option.
Leave the caravan park via the farm drive and turn right onto Middle Road, heading towards Harbury.
When you get into the village, ride through via Mill Street and in the village center, you will find a post office, shops and the Gamecock Inn and Shakespeare Inn pubs. Beyond them, you will see the Library, All Saints Church, and The Crown pub.
Carry on into Hall lane and out of the village turning left onto the B4452 towards Ufton.
After 200 meters, turn left towards Ufton Fields and Ufton.
You will pass the Ufton Fields nature reserve and the arrive in Ufton village in half a mile.
Join the main A425 and head towards Leamington Spa.
In 200 meters, down Ufton hill, turn right down the lane towards the canal.
Head toward Leamington Spa on the towpath connecting up with Sustrans route 41.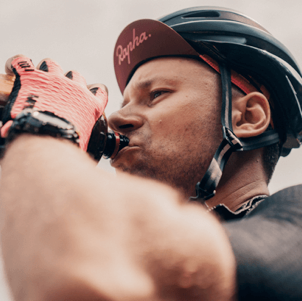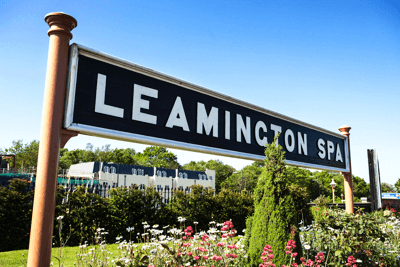 A More Direct Route to Leamington Spa
From Harbury Fields Farm Caravan Park to Leamington Spa, via a bridleway, Whitnash, and Golf Lane.
Leave the caravan park via the farm drive and turn left onto Middle Road.
In 400 meters, cross the Fosse Way and join the pathway towards Whitnash for 1.2 miles, until you reach Golf Lane.
Turn right onto Whitnash Road, then right onto Church Lane.
Continue onto Greenfield Road for half a mile, and then turn left onto Sydenham Drive.
Continue on into Leamington Spa.
Cycling from Leamington Spa to Warwick
Leamington Spa and Warwick are busy towns with plenty of slow moving traffic.
Use the Sustrans Route 41 for three miles, this is a 20-minute cycle lane route between the two towns.
From the Caravan Park to Draycote Water Reservoir
This route uses Sustrans Route 41 and other quiet village roads as its mainstay.
Ride up into Harbury as directed in our first route.
Ride out on B4452 towards and through Bascote, onto Long Itchington, through Leamington Hastings, towards Draycote.
At 14 miles and 1 hour 11 minutes cycle, this route isn't for the faint-hearted, but the Cafe lunch at Draycote water makes it worth the effort!
Cycling from Warwick to Stratford-Upon-Avon
Once again use Sustrans Route 41 and follow the details from that. The route is a 56-minute, 10.6 mile cycle ride.